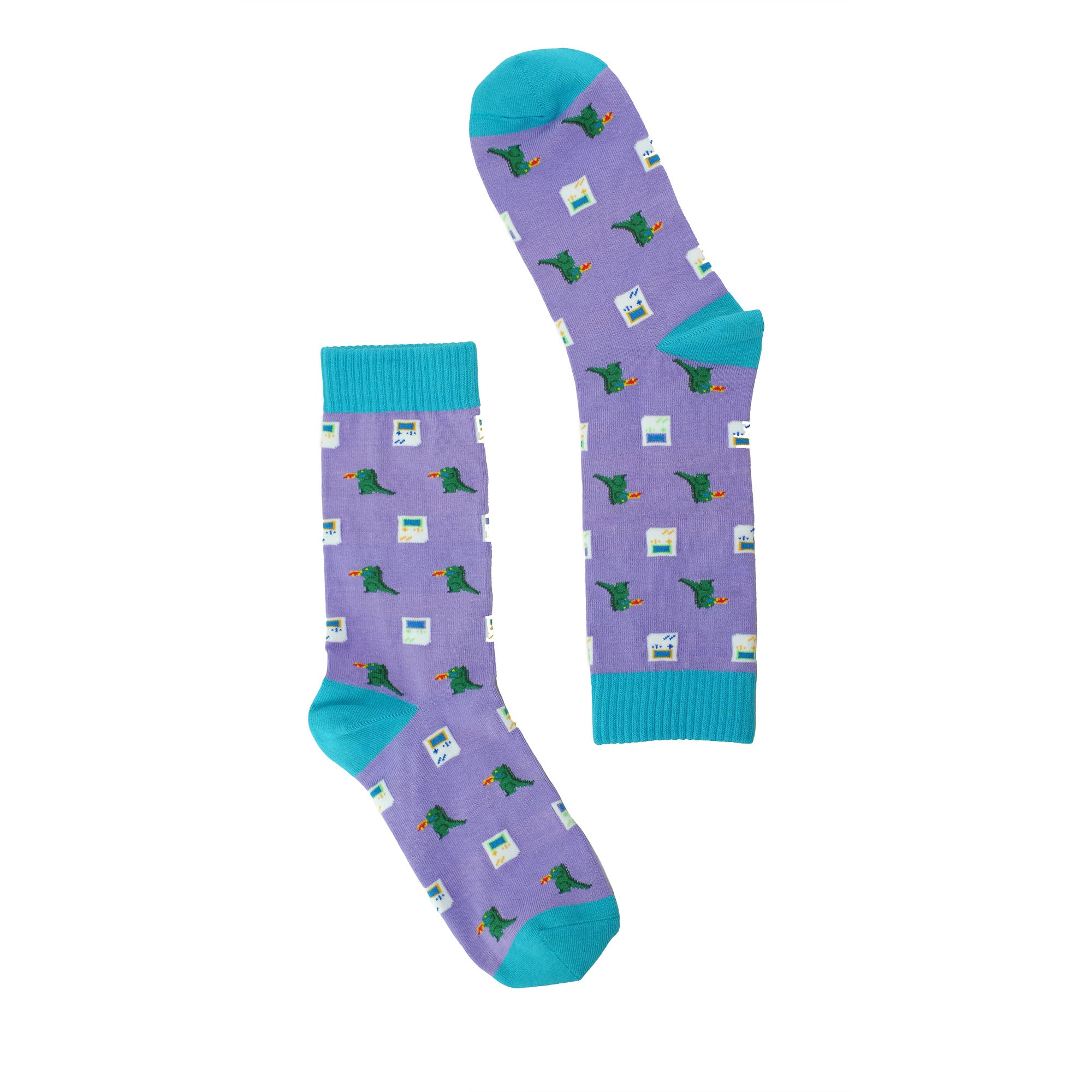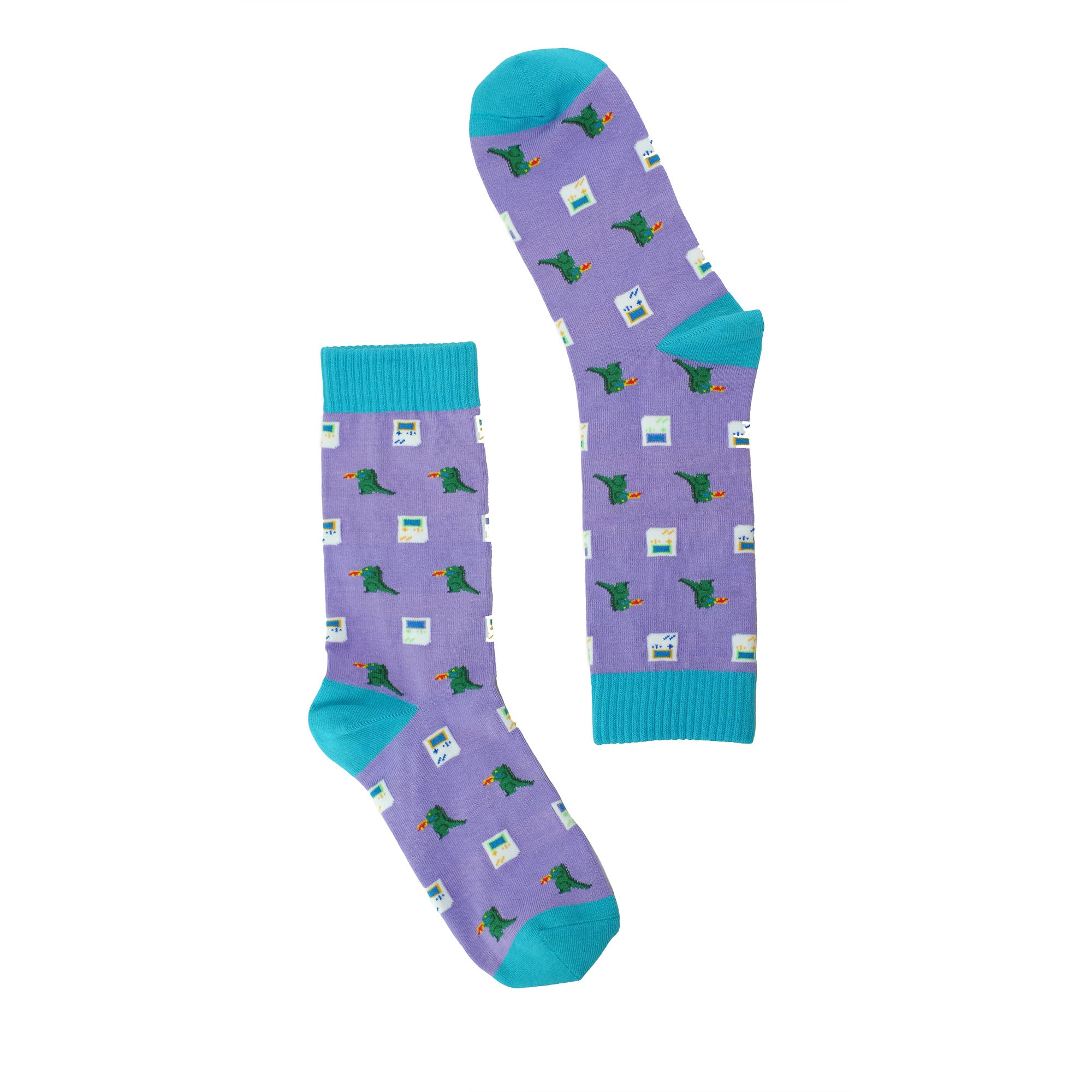 Gameboy Socks
Regular price
$13.00
$13.00
Sale
Playful Socks X YRMS = PlayfulJon
This Gameboy socks is designed by @yinn_0310.
This design is inspired by Jonathan's music "Toy Story" (
listen here
). This socks captures the artist's childhood memory about how much one would cherish their toys dearly when they first got them. However, as time goes by and we get older, getting a new toy would not excite one as much as it would when we were a kid. While time took away our innocent, the artist injects the last bit of "childhood" to this Gameboy socks. 
「設計的靈感來⾃王梓軒的「玩具也流淚」。我⼀路聽著,⼀路想到⾃⼰的童年如何消逝無聲。從前每⼀件玩具、遊戲光碟都視如⾄寶,在星期⼀買到,去到星期天也會抱著說。但我不知道從何時開始,獲得任何玩物也是無感。 ⽩雲蒼狗的歲⽉磨滅了我的童⼼,我唯有把我最後那⼀⽚天真放進這⼀雙襪⼦裏。」
Washing Tips:

Wash with neutral detergent in water (~30 ⁰C / 86 ⁰F or less) and do not use bleach.
Flip over the socks when washing, you can keep the softness and have less fluff for a longer time.
When ironing, the nylon / spandex may deform and the color of the socks may change, so please dry naturally.
Socks made of special yarns such as thick winter socks, wool socks, and pearl socks are highly recommended for hand washing.

Content:
78% Cotton, 19% Polyester, and 3% Nylon / Spandex